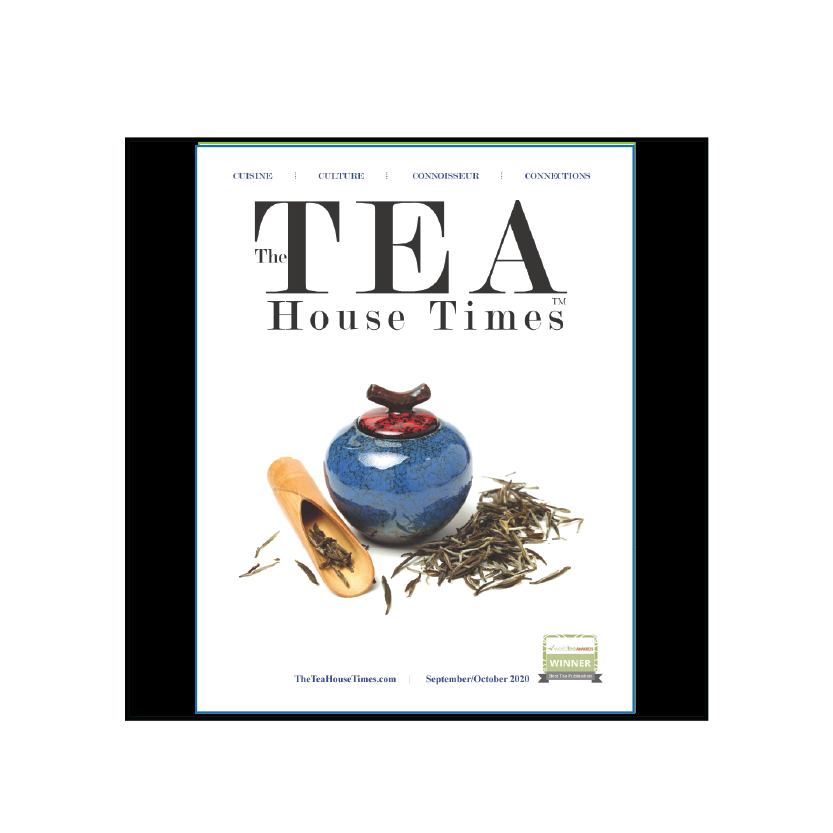 The Tea House Times SeptOct 2020 issue is here.
PAID subscriber? >
LOG IN + CLICK HERE TO ACCESS CURRENT + BACK ISSUES
Not yet a subscriber or advertiser? ⇓Find info here ⇓
Subscribe|Advertise|Order Print


INSIDE THE SEPTEMBER/OCTOBER 2020 ISSUE:

The Tea House Times SeptemberOctober2020 Issue includes: Messages from Tea Associations of USA, Canada, and UK - Cuisine: Cooking With Tea by Karen Donnelly – Occasion by Kim Hendrickson – Culture by Gail Henderson- Etiquette by Cindy Grosso, Charleston School of Protocol - Fun & Friendship on the Red Hat Society pages – In Good Taste by Birendra "Jopy" Perera - Travel: Assoc of Lodging Professionals – Connoisseurs: JNP's Tea Society with James Norwood Pratt / Linda Villano, SerendipiTea – Tea is Poetry Poured with Susan Patterson - AND a special guest article by Jeni Dodd, Jeni Dodd Tea
Click here for the SeptOct2020 Issue of The Tea House Times
NOTE: Fulfillment of this issue is already in processing for our print subscribers. All new subscription orders for print received as of this date will begin with the following issue. If you want this current issue sent to you in print, please see Order in Print link above to order from our print on demand service. OR log on to your digital online subscription here at our website to view the most recent issue and back issues.
- - -
Click for more eNews + Blog Archives
© All content + images copyright of news/blog providers.
- - -
NOTE: The inclusion of news or advertising in The Tea House Times publication, on our website, or in our online eNews does not constitute endorsement.
- - -
POSTS SPONSORED/PUBLISHED BY TheTeaHouseTimes.com
Weekly eNews is circulated via email. Join list at top of home page.
The Tea House Times is published 6x per year in print & digitally.
INFO - SINGLE ISSUES | SUBSCRIBE | ADVERTISE | CONTACT
SOCIAL MEDIA - Follow us @teahousetimes
EDUCATION OPTIONS-
TeaCourse.com | TeaEtiquetteCertified.com | TeaCourseFastTrack.com
ONLINE TRADE SHOW - TeaTradeShow.com